Referring to Phu Yen, we not only mention Ganh Da Dia, or Ganh Den, but also remember a unique village covered with stones everywhere, that is the ancient stone village of Phu Hanh, Tuy An, Phu Yen.
Where is Phu Hanh ancient stone village?
Phu Hanh ancient stone village is located in An Ninh Dong commune, Tuy An district, Phu Yen province. This place is associated with the ancient stone village, because there are many works made of stone. This small village is located on the side of Ghenh Da Dia - a famous national landscape of Phu Yen province.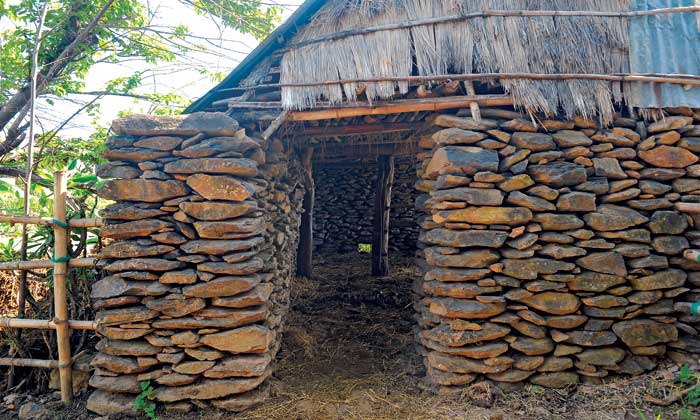 What is unique about Phu Hanh ancient stone village?
Phu Hanh Village is a village that attracts many tourists because of its unique beauty. The long stone paths, steps, stone fences, ancient stone wells with a lifespan of up to hundreds of years...these works feel both close and strange. It is made up of stacked rocks. Stone has created a very unique feature in the ancient village of Phu Hanh that cannot be found anywhere in Phu Yen.
The stone walls are meticulously arranged by the hands of Phu Hanh people, without the use of any adhesive, but still very solid.
Over the years, the works are made entirely by hand, with only stone and no binding materials remaining stable over time, there are current works that are more than 100 years old and create a unique feature for the building. village.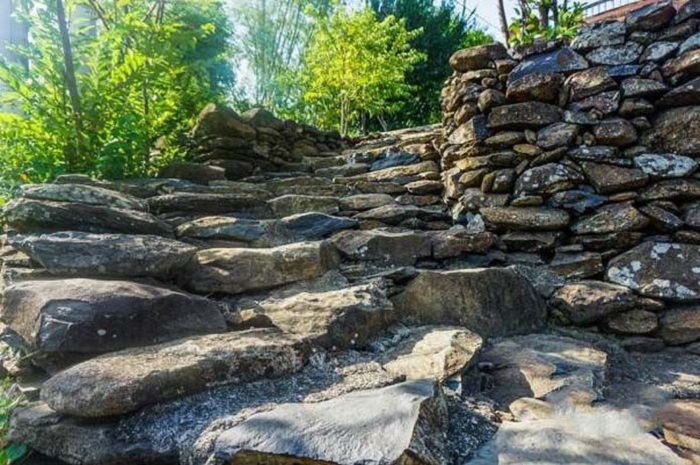 Origin of Phu Hanh ancient stone village.
People here say that, decades ago, there were stones everywhere in the village and because of the difficult conditions, people took advantage of the stone to make many very familiar works in the village.
The most obvious are the stables for each family's cattle. About 70% of the barns here are made of stone. The walls are meticulously arranged from the hands of craftsmen who were born and raised in Phu Hanh village.
Unfortunately, now the stone-walled houses are no longer there. Only the stairs and fences still exist today. But surely, with the unique beauty of Phu Hanh ancient stone village, it will still urge visitors to come here to explore.